Characteristics of thet "UMSICHT"-Project
Environmental hazard and risk assessment of silver nanomaterials: from chemical particles to technological products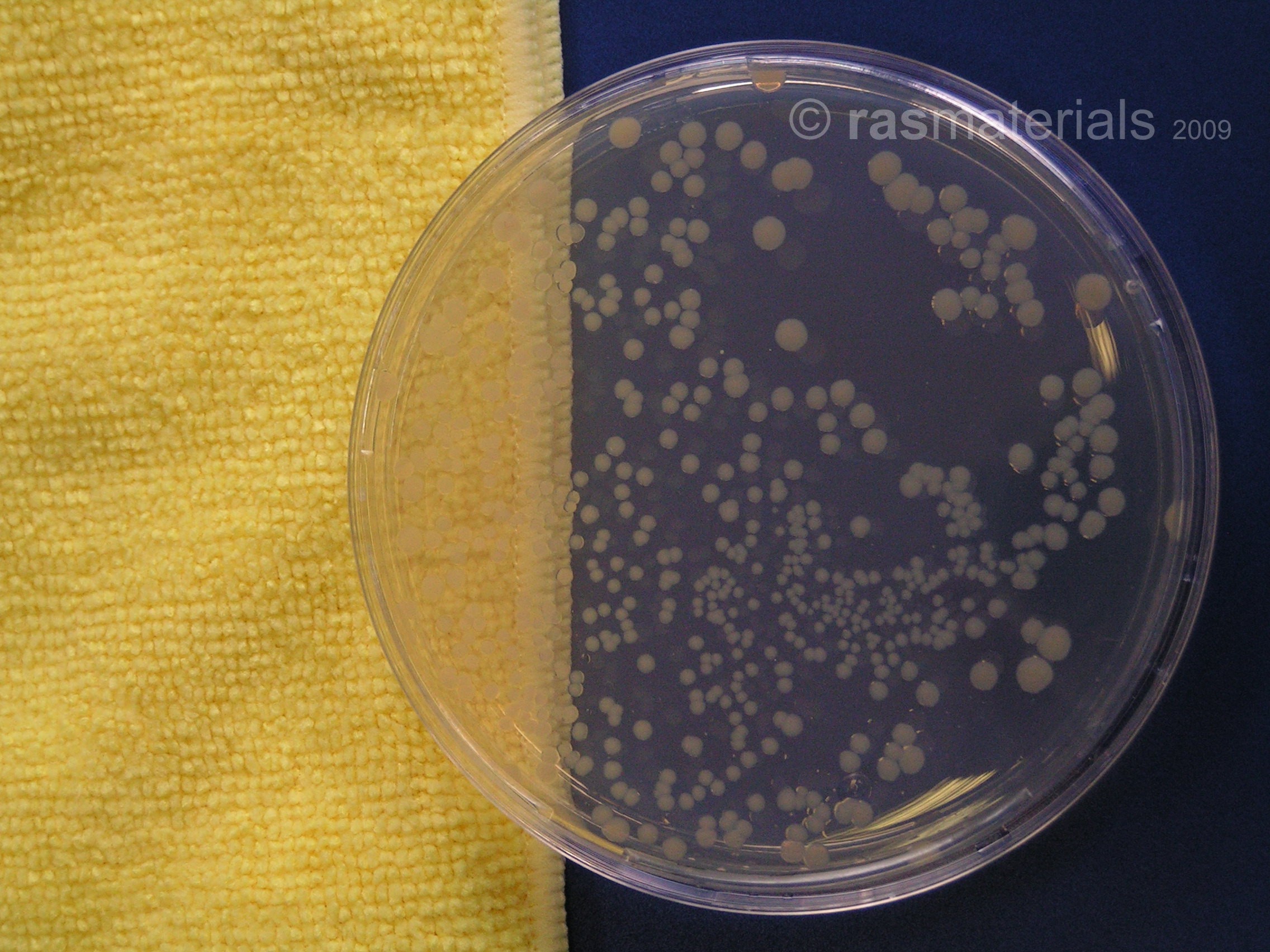 Since ancient times silver is known for its potent antimicrobial effects combined with a low hazard potential for human beings. Thus, in todays age of nanotechnology a steadily increasing number of silver-containing products is available on the market. Especially the application of silver nanoparticles in textiles like T-shirts, socks or household cleaning wipes (see figure) is abundant and bears a high potential. Owing to these applications in daily-life consumer products a significant amount of silver species is continuously released into the environment via various pathways like e.g. abrasion, washing water and sewage treatment plants. This steady release bears the potential of silver accumulation in various environmental compartments and ecosystems. Since microorganisms, which represent the primary target of the toxic mode of action of silver, form an essential part of each ecosystem the consequences of such an accumulation are still unpredictable.
Hence, it is the aim of this project to gain detailed knowledge on the behaviour, fate and the effects of silver nanoparticles in the environment. Additionally, processes and techniques for a systematic synthesis and the sound characterization of silver particles must further be developed or optimized. To reach these goals the UMSICHT project is based on a two-pillar research strategy. The first pillar is formed by a more fundamental approach, in which silver nanoparticles will systematically be synthesized and varied in their key parameters size, shape and surface coating since it is known that these parameters significantly govern the particles behaviour and effects in the environment. The latter will be analyzed in detail using a test battery consisting of various ecotoxicological test systems and endpoints. The second pillar will address a more realistic scenario by producing abrasion and washing water from real textiles and by analysing these samples with respect to their hazard potential under realistic conditions like in waste water treatment plants, soils or the indoor air quality. The UMSICHT consortium comprises participants from academic research, institutes and industry all working along the textile chain. With these expert group knowledge can be gained to set the frame for a sustainable development of nanosilver-containing textiles. Such textiles will combine stable functionality with a low hazard potential for environmentally relevant microorganisms and thus with a low hazard potential for the correlated food webs and ecosystems. With this approach the UMSICHT project will broaden our fundamental knowledge on the tailor-made synthesis, the characterization, the behaviour and the effects of silver nanoparticles. Furthermore, the expertise gained within this project will support the development of environmentally benign products containing silver nanomaterials. This will significantly enforce the competitiveness of research and industry in this economically highly relevant field. Finally, the strategy and the specific research activites within the UMSICHT project are designed to enable the transfer of the generated data and knowledge to better understand and predict the environmental behaviour of nanomaterials other than silver particles.